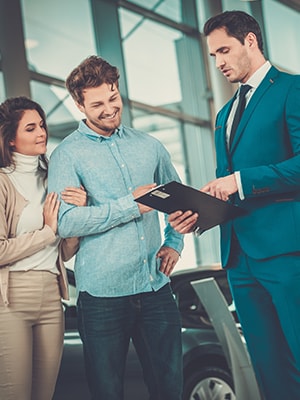 You Don't Have To Feel Stuck With Your Monthly Car Payment
With six different locations spread out across Hazelwood, St. Peters and St. Louis, our team has seen a lot of auto lending situations change over time. Regardless of how long you have been contributing to your monthly car payment, you may not be aware that there are options at your disposal to possibly lower your monthly car payment or upgrade your vehicle while keeping your car payment about the same.
As a family-owned business, it is of the utmost importance to us to make sure that our customers feel like family. That is why our team of financing experts will work with you on a personal level to potentially lower your monthly auto loan payment as a way of making life a little less stressful. If this is your first time hearing about your options, keep reading to learn more about the possibility of lowering your monthly bill at one of our St. Louis, Missouri car dealerships.
Choose from six dealership locations throughout St. Louis. Our teams are here to help you lower your car payment!
Refinance To A Lower Interest Rate
One of the most common ways we have been able to potentially lower the monthly car payments of our customers is by refinancing the current loan to a lower interest rate. With any auto loan, the recipient is responsible for paying back both the principal amount of the vehicle and interest. There is no wiggle room when it comes to paying the actual value of the car, but there is a lot of potential to refinance the amount of interest you are paying. Therefore, if you have never missed a payment and your credit is in good standing or has improved, you may be eligible to lower the interest rate of your current car payment.
Send our Finance Team a Message
Prolong The Life Of Your Loan
Another strategy that will help lower the cost of your monthly car payment is prolonging the life of your auto loan. For example, if you have 36 months left on your auto loan and you are feeling stressed to make the payment each month, consider spreading the cost out from 36 to 48 months. This will give you another year to pay back the amount that you owe, leaving you with more cash in your pocket on a month-to-month basis. This strategy is best suited for those who do not wish to pay more interest over time, because it's important to note that while you pay less each month, you will end up paying more in the end.
Trade-In For A Different Vehicle
Even though you are in the middle of your auto loan and do not own the vehicle you are driving outright, it is still an asset in your name that you can use almost like a bargaining chip. For example, if you bought a new car that turns out to be more expensive than what you can afford, you can "trade down" to a different model that is in your price range. Between the six dealerships we have in the greater St. Louis area, we will be able to find you a vehicle that you will love that won't turn your hairs grey each month. This is a mutually beneficial scenario because we are always looking to buy and sell vehicles so we will gladly take your car as a trade-in for an exceptional value.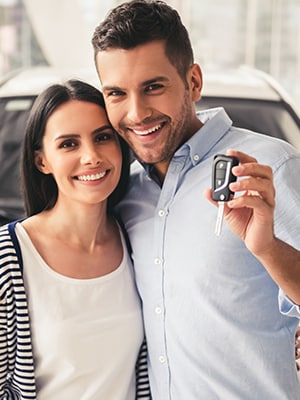 Learn More About The Lower Your Payment Challenge Today
If you are in a situation where your current auto loan feels like too much of a burden to bear and you want to potentially change your circumstances, we just might be able to help. Follow the Contact Form below so we can go over the current status of your monthly car payment and explore a resolution so you can regain control over your personal finances. At Napleton's St. Louis area dealerships, you are family, and we are always happy to help a customer in need. Take the Lower Your Payment Challenge with us today.
Other benefits may include:
More reliable vehicle options
Longer-term warranty
Better gas mileage
More spacious vehicle options
Potential savings
Message Our Financing Department
* Indicates a required field
Payment reduction may not indicate overall savings. Negative equity may be paid up front or added to new loan balance.